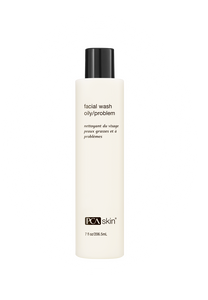 A gentle cleanser that removes makeup, oil, dirt and environmental impurities in breakout-prone skin.
Gentle exfoliation
Contains a unique blend of ingredients that soothe and protect the skin
Cleansing blend that purifies the skin and minimizes breakouts
Ingredients:
Lactic acid - found in milk and sugars, this ingredient moisturizes the skin
Aloe vera leaf juice - a purifying ingredient that softens and soothes the skin.
Gluconolactone - a gentle antioxidant that is calming, provides moisture and promotes a clear complexion.
Full ingredient list:
Water, Lauramidopropyl Betaine, Sodium Laurylglucosides Hydroxypropylsulfonate, Gluconolactone, Glycerin, Sodium Lauroyl Sarcosinate, Sodium Hydroxide, Lactic Acid, PEG-150 Distearate, Sodium Hydroxymethylglycinate, Aloe Barbadensis Leaf Juice
DISCLAIMER: We are an independent business from PCA skin. You are not ordering products directly through PCA Skin. Therefore, all returns/exchanges will go through Spa 3:16 and not PCA Skin. Please see our return page for more information on returns and exchanges. We urge all customers to see a dermatologist or licensed skin professional on a regular basis to ensure all products used are the correct fit for your skincare needs. Due to PCA Skin policy, we do not sell or ship to customers outside of the United States.