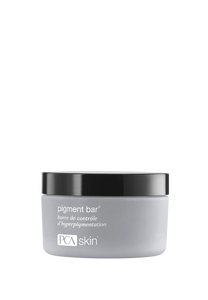 A cleansing bar formulated to provide an even skin tone on the face and body.
A blend of advanced ingredients calms skin and promotes an even skin tone
Ideal for discolorations on the full body, including the face and scalp
Great for everyday use
Ingredients:
Azelaic acid - helps promote a clear complexion and an even skin tone.
Kojic acid - helps promote an even skin tone.
Niacinamide - a form of the B vitamin that hydrates and promotes a clear, even complexion.
Full ingredient list:
Glycerin, Cocos Nucifera (Coconut) Oil, Elaeis Guineensis (Palm) Kernel Oil, Ricinus Communis (Castor) Seed Oil, Water, Sodium Hydroxide, Carthamus Tinctorius (Safflower) Seed Oil, Sorbitan Oleate, Sorbitol, Azelaic Acid, Kojic Acid, Hamamelis Virginiana (Witch Hazel) Water, Glycine Soja (Soybean) Protein, Camellia Sinensis Leaf Extract, Alcohol, Calcium Ascorbate, Glucosamine HCl, Maltose, Niacinamide, Sodium Lactate, Tannic Acid, Aniba Rosodora (Rosewood) Wood Oil
DISCLAIMER: We are an independent buisness from PCA skin. You are not ordering products directly through PCA Skin. Therefore, all returns/exchages will go through Spa 3:16 and not PCA Skin. Please see our return page for more information on returns and exchanges. We urge all customers to see a dermatologist or licensed skin professional on a regular basis to ensure all products used are the correct fit for your skincare needs. Due to PCA Skin policy, we do not sell or ship to customers outside of the United States.